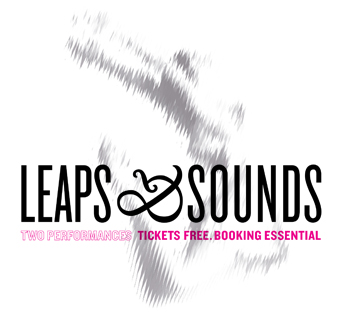 The Royal New Zealand Ballet and the New Zealand Symphony Orchestra have just announced Leaps & Sounds, and it's a bloody great idea.
Since 2005, the NZSO has held an annual Young Composers Award, supported by the Todd Corporation. After a call for scores, the orchestra chooses a dozen or so pieces to be rehearsed and recorded. All the composers come to Wellington and get to work with the orchestra and a conductor, and Radio New Zealand Concert makes a programme of them as well.
For many of the composers, it's the first time their works are played by a professional orchestra. It's a chance to learn how to maximise limited rehearsal time – an essential skill in working with orchestras.
Now that the Todds have been running for seven years, there are several dozen five-minute pieces languishing on the commemorative CDs, many of which are really quite good. Some bright spark at the NZSO had an idea for some orchestral down-time: send the CDs to the Ballet, get some dances choreographed, and hold some performances.
There are so many awesome elements to this:
– There are two performances in the Michael Fowler Centre.
– Both performances are free! As in, no money needed free. How often does your national orchestra cost nothing to see? Or your national ballet company?
– According to the Ballet's website, this is the first time the NZSO and the RNZB have performed together in twelve years.
– These are public performances of works that until now have only been heard in workshop and on radio.
– These are nine recent pieces for orchestra that are obviously all very danceable.
– One of the pieces is mine.
Each composer is linked with a choreographer. Mine is Jaered Glavin, who went viral-by-NZ-standards a couple of years ago for choreographing a Lady Gaga song with modified ballet steps. (It got on Campbell Live.) My piece is called Feral, and Jaered tells me he's been inspired by animal movements – there'll be some radical, visceral choreography going on to some pretty visceral music. Apparently there will also be fluoro ponytails…
I've had very little to do with the dance world – I've never composed for choreography and it was only 10 days ago that I did my only gig as a musician for dance. However after a Facebook chat with Jaered, I've got really excited about what he's bringing to the work – I look forward to mid-June!
Leaps & Sounds
Saturday 16 June 2012, Michael Fowler Centre, Wellington
Two performances: 4:30pm & 7:30pm
Free, but bookings essential. Book through the NZSO.
EDIT Tue 29 May 11am: The NZSO website is saying it's booked out. Well, that was quick.